Updated March 2023
These camps have self-identified as being welcoming and supportive of LGBTQIA+ youth and families.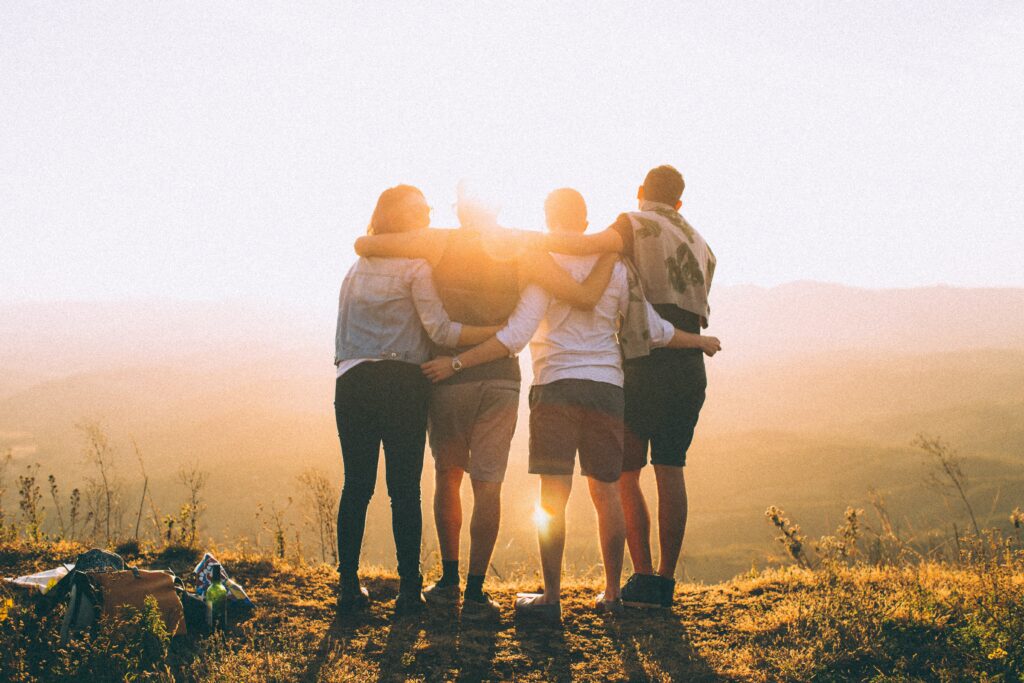 Camp Harlam
Website: www.campharlam.org
Ages: Grades 1 – 12
Location: Kunkletown, PA
Day or Overnight: O/N
Description: Nestled in the foothills of the magnificent Pocono Mountains in Pennsylvania, Camp Harlam provides the finest in Jewish Camping. Established in 1958, Camp Harlam has developed a strong tradition of success and excellence based on a highly skilled staff dedicated to the spiritual, physical, social and emotional well-being of each child, while building lifelong relationships between friends. Camp Harlam is one of 15 Union for Reform Judaism (URJ) overnight camps across North America. Camp Harlam opened in 1958 and has grown to its present size with a 300-acre facility, a population of approximately 550 campers each session, and a staff of over 225 exceptional role models. We are committed to ever-evolving inclusive and welcoming culture and community. Our ongoing facility and programming additions consist of: Accessible cabins and buildings that meet Americans with Disabilities Act standards Gender neutral restrooms and privacy for showering Individual changing rooms in each cabin Camper/staff Gender Sexuality Alliance Space for all our youth to find support and strength, such as affinity spaces for JOC Campers live with the gender with which they identify, and we welcome and celebrate campers for whom gender is not in a binary. We are exploring the demand for a non-binary/all-gender cabin for campers who would like to live there, and are committed to providing an inclusive experience for all campers.
Camp OUT
Website: www.campoutflorida.com
Ages: 10-17
Location: Ocala, Florida
Day or Overnight: O/N
Description: CampOUT is a non-profit organization and more than your average summer camp. Yes, it holds many components of your typical camp including canoes, archery, camp games, swimming, sports, arts & crafts, bonfires and more! What sets us apart from the rest is we focus on helping our campers do the most courageous thing possible, of being and loving their authentic self. Utilizing workshops, adventures, experiences, peer connections, and positive role models we can create an environment our youth can thrive. Where they can take the knowledge learned from camp to build their confidence and have the bravery to express themselves and be true to their brightest colors. This week-long over night camp has youth ages 10-17 from all aspects of the rainbow and LGBTQ+ community. Including all genders, sexualities, allies, or children of queer families, all are welcomed and will be respected.
Young Artists of America
Website: www.youngartistsamerica.org/summer
Ages: 9 – College
Location: Maryland
Day or Overnight: Day & O/N
Description: Voted as one of the BEST SUMMER CAMPs by Washington City Paper Reader's Poll again and again, our Summer Performing Arts Intensives (SPAI) offer a rigorous and inspirational environment for elementary school, middle school, high school, and college students interested in growing their musical theatre or instrumental music skills from the region's top performing arts faculty! In 2022, SPAI expands to THREE new campuses throughout Maryland, including our Daytime Academies in musical theatre and instrumental music in Montgomery County, MD, our Overnight/Daytime Dance Intensive at UMBC, and our flagship Overnight Conservatories at UMD College Park.
This list is provided for information purposes. Please see our Disclaimer.